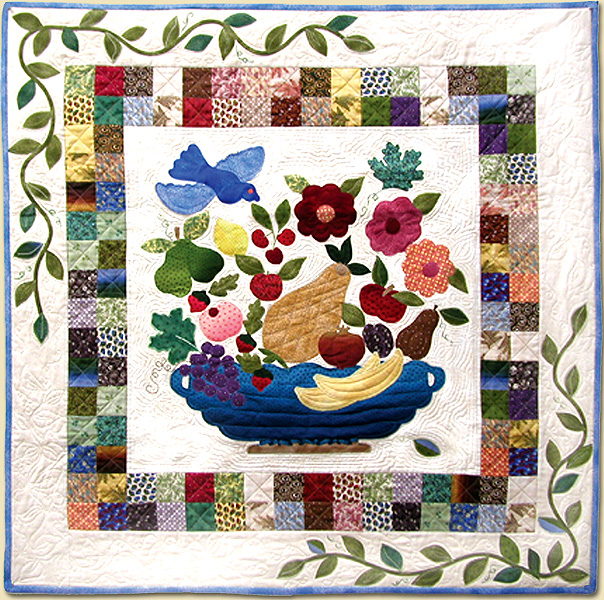 ....
........traditional quilts. This one has combination of applique and traditional piecing. It reminds me of Baltimore Album quilts - in style.....
Click here to get the free quilt pattern.
If this is your first time visiting my little home here in blogland, be sure to take a look at my free patterns page, by clicking on the free patterns tab at the top of this page.

Until next time,
Piece!
All graphics, images and content on this blog (unless stated) are the intellectual property and copyright of Michele Hester and www.quilting-tutorials.blogspot.com. I'd be thrilled if you'd like to use one of my photos! Please link back to this blog when doing so. Please do not post entire tutorials or any other content *such as posts* found on this blog without my written consent first. Thanks so much! ©2009-2012 All rights reserved.